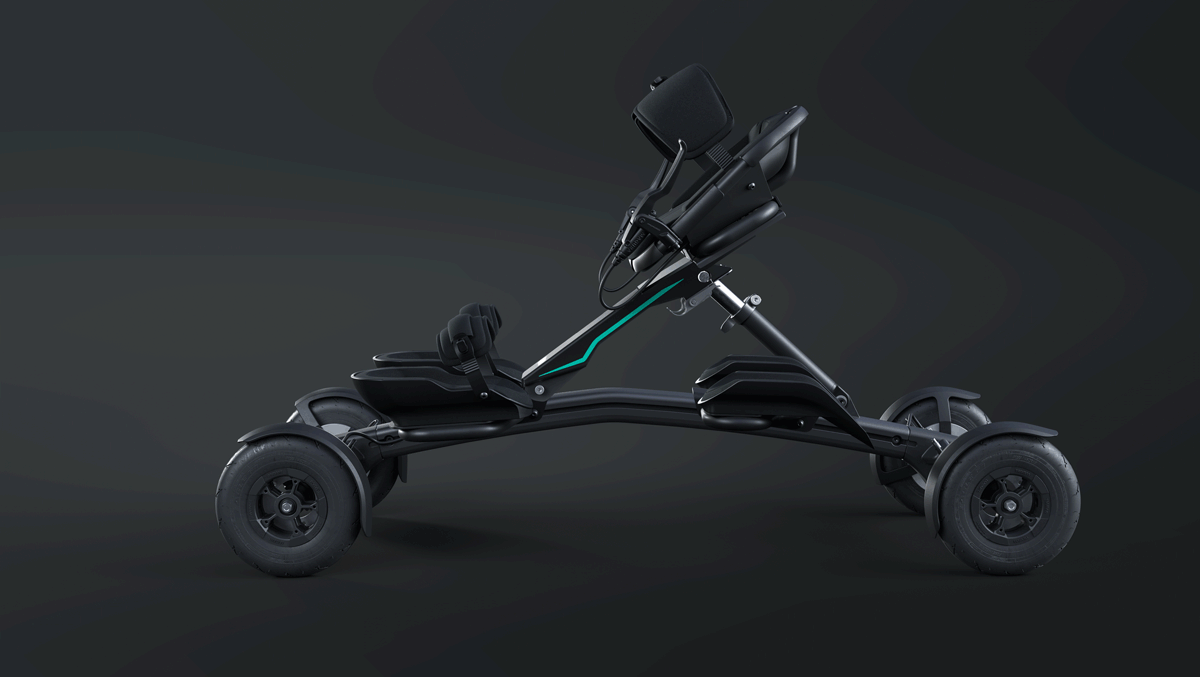 Spike is steady and has a sporty design. Shock absorbers and powerful wheels make it suitable for rough terrain.
Length: 116 cm | Weight: 12 kg
Max user weight: 90 kg
Adjust seat width and angle as well as knee and lower leg supports for optimal seating position. Pressure-reducing pillows ensure good comfort.
Seat width: 32-41 cm | Seat angle: 30°-60°
Thigh length: 31-55 cm | Calf length: 32-57 cm
With Spike you can steer by moving your upper torso to each side while generating forward propulsion with ski poles. If you have uneven weight distribution or are stronger on one side, this can easily be adjusted.
Spike has a front and rear brake as well as a hand brake for both. That way you can stop where you want and have a comfortable boarding.
Spike has a fast and sporty design. Wheels, rims and springs can be ordered in different colors.
Spike can easily fold together to save space. This is practical for travel and storage.
DEVELOPED WITH YOU
The way we work makes it possible to develop products with you. This way we can pinpoint Spike to suit your needs.
Do you want to test Spike in your neighborhood? Contact us to set up a trial.